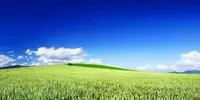 James A. Powroznik is a Licensed Marriage and Family Therapist, specializing in individual, couples and family therapy, and maintains a private practice in Frersno, CA.
With over 10 years experience as a marriage and family therapist, and as a graduate of National University, specializing in [type of Family Sysytems and Schema therapy, he is currently serving as private practitioner working with a broad spectrum of clients. Among his areas of expertise are depression, anxiety, divorce, substance abuse, codependency, adolescent work.
James A. Powroznik is a family therapist. His therapeutic approach is to provide support and practical feedback to help clients effectively address personal life challenges. He integrates complementary methodologies and techniques to offer a highly personalized approach tailored to each client. With compassion and understanding, s/he works with each individual to help them build on their strengths and attain the personal growth they are committed to accomplishing.
Education:
AS Degree in Substance Abuse Counseling, Dean's List
BA Degree in Behavioral Science, cum laude
MA Degree in Counseling Psychology

License MFC 43539
Professional Activities and Memberships:
Past President of Central San Joaquin Valley Chapter of CAMFT,2010-2011
Board Member, Central San Joaquin Valley Chapter of CAMFT
Clinical Member, Central San Joaquin Valley Chapter of CAMFT
Adoption Mediator, Consortium for Children
Parent Group Facilitator, Kid's Turn Project at Fresno State University
Member of VFW Post 3225, VSO Service Officer